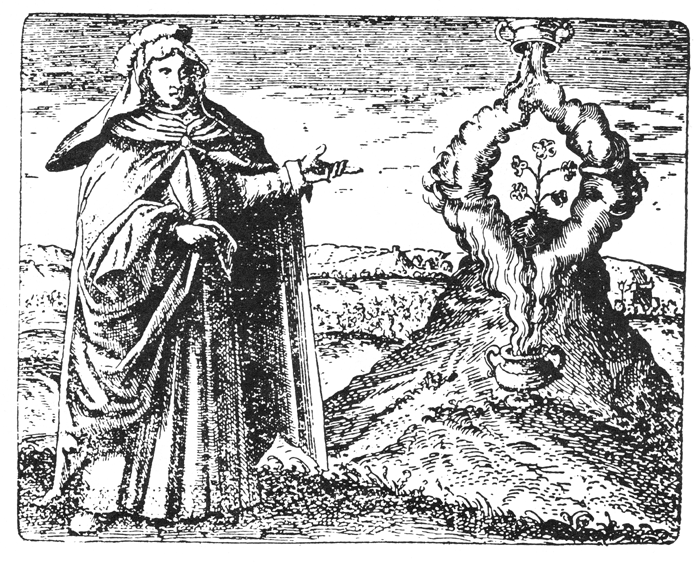 Mary, the Hebrew Woman
Mary of the Jewish race is indeed a sister of Moses.
She is very happy, and remains amongst the number of chemists.

Many secret were revealed to her through the stone.
With her wise sayings she taught much good.

The smoke loves the haze and the haze loves the smoke.
But the white plant of the high mountain partakes of both.