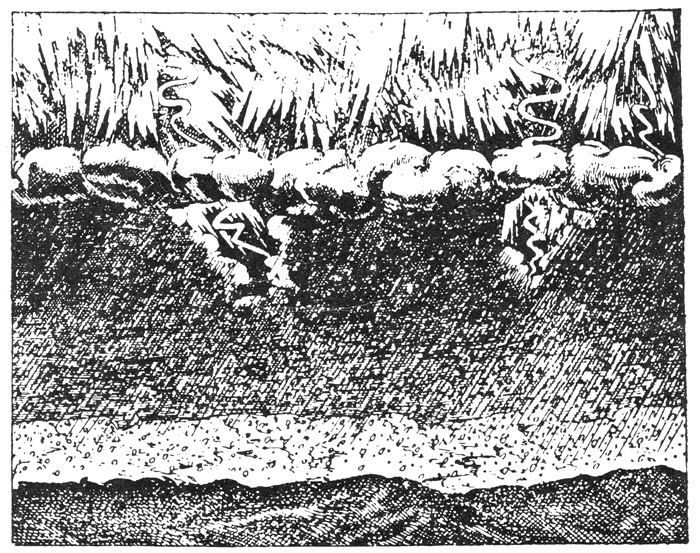 Meteoric Things
That is, all things that stay above
The elements produce many beautiful colors, dew, and rain,
thunder, hail, lightning, and wind; So experience teaches.

Thus the artist's stone gives many fine figures,
that is, only in the glass, illuminated by the light of the air.

Therefore, one can readily compare the stone to dew and rain;
Also to thunder, lightning, and fire, and even to fierce storms.