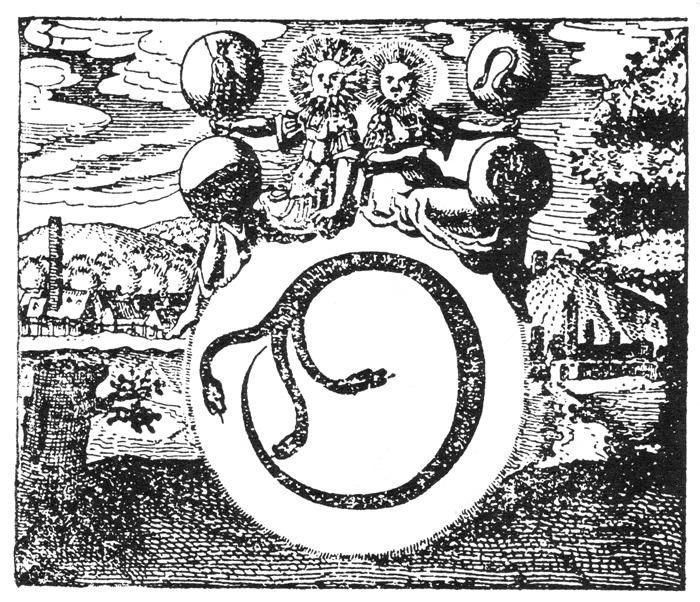 The Stone of the Wise Ones from the Spirit, Body and Soul.
Like this unique serpent shows three heads
and has but one body full of deadly poison.

So receives the offspring of sun and moon the three natures,
and it has in its own body, too, a fierce poison.

Therefore the king and the raven, the swan and the peacock indicate the colors;
if you see them with your own eyes you will be surer of the art.