The Four Great Watch-towers and The Black Cross Within General View
"Sir Edward Kelly symbolized the Fourth-Dimensional Universe in two dimensions as a square surrounded by 30 concentric circles (the 30 Æthyrs or Aires) whose radii increase in a geometrical proportion. The sides of the square are the four great watch-towers which are attributed to the elements. There is also a "black cross" (or "central tablet".)"
These tablets were created by first scanning the original plates from The Equinox vol 1 no 7 at 3600 dpi. These were then cleaned up and meticulously colored according to the color scales in Liber 777. Available as gallery quality prints on stretched canvas, 100% cotton archival paper, or a variety of other cloth goods.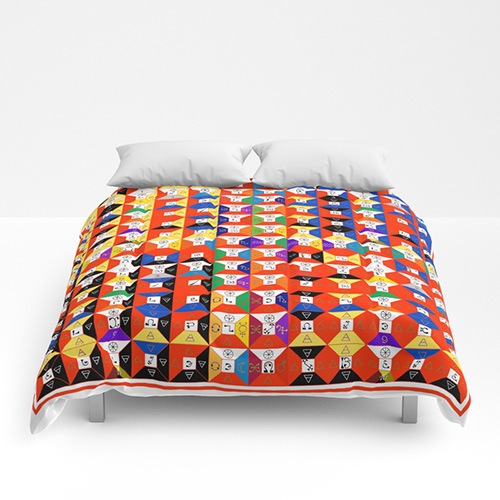 Heat up your bedroom by performing some enochian sex magic on this fire tablet comforter!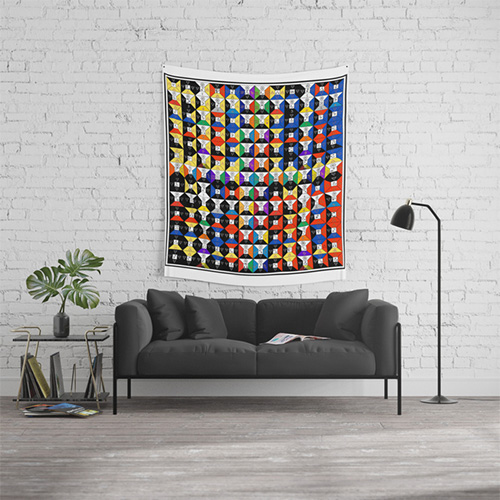 Tapestries available in sizes up to 88" X 104"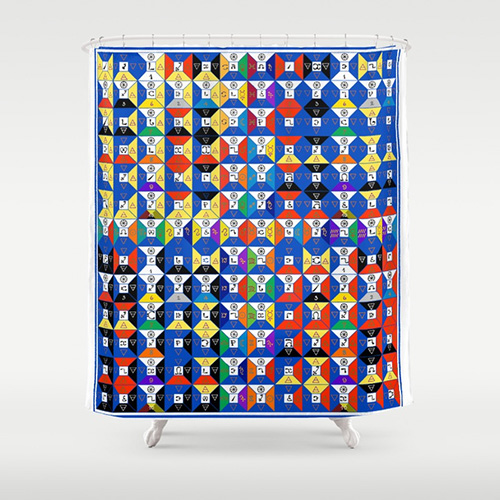 Shower curtain available in Water Tablet only, we are not responsible for what might happen if you actually buy this.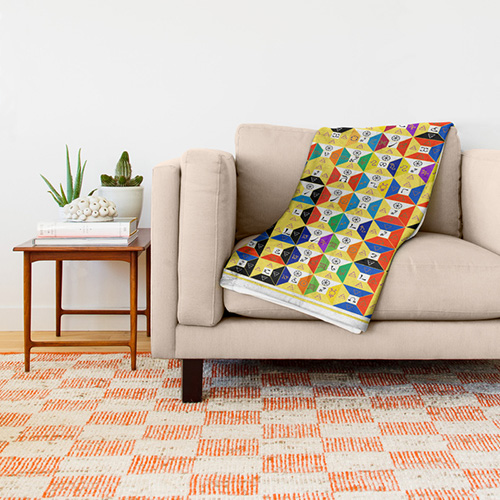 Fleece throw blankets for Enochian snuggle magic.
This is a reproduction of iconic image that was on the cover of all book from The Equinox volume 1. It was scanned at a resolution of 2400 dpi to capture the finer details. This version maintains the original background of slightly yellowed paper.